2003 - 40th Reunion Master Schedule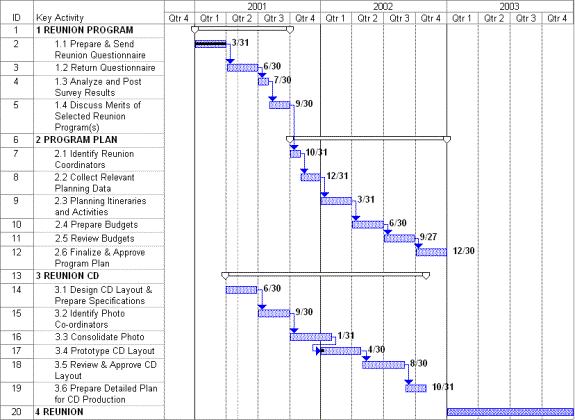 NOTES:-
This Master Schedule is subject to frequent modifications when feedback comments are taken into consideration.

In addition to the REUNION CD, DVD production for motion pictures has also been proposed.

REUNION will take place sometime during 2003. Until a mutually agreed upon time period is confirmed, the time-line remains to show the duration as one full calendar year.

You can send your Reunion feedback either through the Feedback page or the 40th Reunion Forum.